January 21, 2022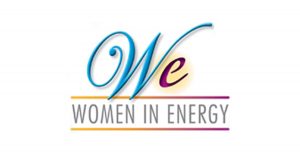 Deadline:  April 1, 2022
The goal of the Women in Energy Mentorship Award is to invest in our industry's future by providing women with valuable connections and tools for success, as well as highlighting the outstanding career opportunities available within the energy industry.
The three (3) winners of this award will be invited to be our guests at our Annual Conference to be held at Mohegan Sun, Uncasville, CT, May 22-23, 2022.  Winners will receive complimentary conference fee  for the conference, hotel room for one night, complimentary membership in Women in Energy for one year, a complimentary subscription to our new self-paced Learning Center and best of all, an opportunity to make some valuable connections.
Who is Eligible?
Any student currently attending or planning to attend a technical college or trade school who would like to pursue a career in the energy industry
*Any woman that is currently working for an energy company with under 5 years of experience.
Any woman who wishes to change careers and is being supported by an energy employee or employer
Instructions:
Complete the application.  You can access it by clicking on the link for 2022 Mentorship Award Instructions
When submitting to us, attached a paragraph about yourself – including the school you are planning to attend, have attended and why you have an interest in the energy industry.
Include a short letter of reference from a teacher, employer, or professional colleague.
Any questions?  Contact us at jgarber@wewomeninenergy.com
*Updated 3-15-2022