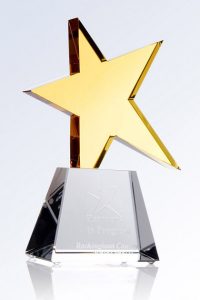 Calling All Energy Industry Rising Stars
Deadline for Receipt of Applications July 31, 2023
In the spirit of our mission of connecting and empowering women in the energy industry, Women in Energy is proud to announce the second year of this inspiring award, the "Judy Garber Rising Star Award".
This award recognizes two, up-and-coming professional women that have less than eight years in the energy industry and show great promise of becoming our future industry and community leaders. The award has been named in honor of Judy Garber to recognize her long career in the energy industry and contributions to the energy and dedication to the industry as a founder of Women in Energy and its creation six years ago.
"Judy Garber has paved the way for women in our industry throughout her career. This award is an outstanding opportunity to express our gratitude for Judy's commitment to mentorship and recognize the next generation of leaders who follow in her footsteps," said Erin Holohan Haskell, President of Women in Energy.
There are two ways to apply for this award.  Click on this link  for the Application and further details:  Rising Star Award 2023  or, complete the online form and submit to us.
Want a few tips on what the judges are looking for?  Here is a Sample of one of the 2022 Rising Star Award Submitted.