October 31, 2023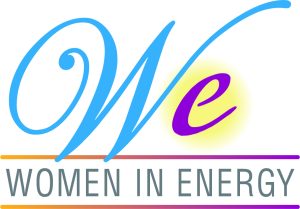 Connecting and Empowering Women in the Energy Industry
Women in Energy hosted its Annual Conference in Hershey, PA, September 20-22, 2023. The event featured an empowering program filled with education, networking, and tabletop displays.
We want to thank our major sponsors – Utilities Employees Credit Union, ADD Systems, Beckett, FW Webb, National Grid, Saul-Ewing, Tevis Energy, Hedge Solutions, Chevron Renewable Energy Group, Cargas Systems and Carlin-Hydrolevel as well as our other smaller sponsors.
An important piece of business occurred at this event, the election of a new Board. With growth, our Board was expanded as well. The Board is guided by new President, Beth Tocco, Tevis Energy; Senior VP, Liz Hill, PriMedia; VP, Pam Giordano, Lake Region Energy and Cetane Associates; Secretary, Nicole Glase, Clyde S Walton; Treasurer, Marjorie Feinman, FMA and Trustees include Loreli Headley, HOP Energy; Allison Heaney, Skaggs-Walsh; Katrina Ohl, Scully Signal Corp; Stacy Papa, F.W. Webb; *Steph Schreyer, Cargas Systems and *Charlene Tennison, Buckeye Energy. (* Couldn't join us for the photo)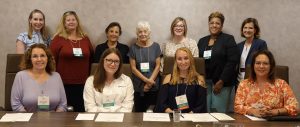 President Tocco introduced the board at the dinner and made this point, "As we embrace this year, and each year after, in the Women in Energy journey, let us remain steadfast in our commitment to empowering women working in the energy industry. Together, we will continue to break down barriers, open doors of opportunity, and light the way for future generations of women in this field."
In addition to an entertaining magic act, we announced key awards at our Dinner: Woman of the Year – went to two women, Elaine Levin, President & Principal of Powerhouse and Kris DeLair, Executive Director Empire State Association. Mentorship Awards went to Lianna Faber, HVAC Technician with the International Union of Operating Engineers, Local 30 and Patti Hartman, Operations and Finance Manager of R. F. Ohl Co. and the Rising Star Award went to Jessica Reeder, Pennsylvania Petroleum Association and Shelby Schwartz, also with R.F. Ohl Company.
The Mission of Women in Energy is to connect and empower women working in the energy industry. We do this by providing career resources, creating networking and mentoring opportunities, promoting educational courses, and developing strategies to minimize obstacles women may face in the industry.
Next year's event location and date will be announced shortly. We encourage you to visit our website wewomeninenergy.com to learn more about membership and upcoming events.