June 28, 2023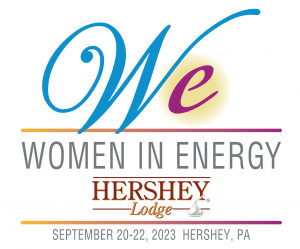 Utilities Employees Credit Union will sponsor the Keynote Speaker, Corinne  Hancock, at Women in Energy's Conference from September 20-22, 2023. Hancock's timely topic, Thriving in Chaos, focuses on leading and succeeding during times of change. Women in Energy President Erin Holohan Haskell states, "UECU has been a strong supporter of Women in Energy for many years, both as a sponsor and a major corporate member. We appreciate their continued support of our mission to connect and empower women working in the energy industry."
Courtney Perez, Business Relationship Managers shares, "At UECU, we believe that financial success is about building a community, supporting each other, and achieving our goals together. That's why we've created products and services that help our members achieve their financial goals. Because when our members succeed, we succeed." An energy-focused credit union, they have been serving the financial needs of employees in the utility and energy industries for over 89 years. Their members and families benefit from affordable loan rates, competitive savings rates, cash-back rewards, easy-to-use digital banking tools, and one-on-one personalized service.
Perez adds, "We are proud to partner with Women in Energy and offer UECU credit union membership as a free benefit to all Women in Energy members. Whether you want to build your savings, further your education, make a big purchase, develop a plan to pay down debt, or grow your retirement savings, we're ready to help you get started."
For more information about UECU, contact your dedicated financial wellness partner, Paula Simmons, at 800.288.6423, ext. 4013, or psimmons@uecu.org.
Registration is open for Women in Energy's Annual Conference to be held September 20-22, 2023, at the Hershey Lodge and Convention Center in Hershey, PA. The Conference has a robust schedule of educational and personal development programming. There will also be plenty of time for connecting with other energy professionals.