April 7, 2022
Registration is open for our annual conference to be held at Mohegan Sun in Uncasville, CT, May 22-23, 2022. This year's event features an empowering two-day program filled with education, networking, and tabletop exhibitor displays.
We are offering a variety of sponsorship opportunities, and we are so pleased to share our 2022 Conference Sponsor is Taco Comfort Solutions.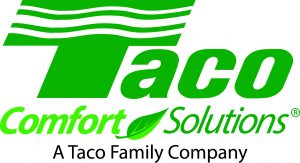 Taco Comfort Solutions engineers and manufactures high efficiency indoor heating, cooling, and air quality comfort systems for both residential and commercial applications.  In business since 1920, Taco is headquartered in Cranston, RI and has production, sales and distribution operations around the world.  Taco's expertise, products, and support save their customers' resources while improving their indoor environmental quality. Additionally, Taco supports their customers through extensive in-person training programs, online education and freely-shared technical advice and expertise.
Cheryl Merchant, CEO of Taco Comfort Solutions said, "As a company with a long history and deep involvement in the energy industry, we believe in relationship building and the importance of people-to-people associations. To us, people always come first, and the all-important comfort goal we work for every day means more than just hardware; it's about caring, too.  At Taco Comfort Solutions, we support the dedicated professional women working in the energy industry and the organizations that encourage them."
Attendees will make valuable industry connections and gain strategies to take their careers to the next level. Women in Energy has tailored this year's program to meet the diverse needs of managers, as well as their employees. And while our organization is named Women in Energy, this Conference is open to all.
View our full conference schedule and then register for our Annual Conference.