September 17, 2022
Women in Energy is celebrating its 5th Anniversary this year.  In the five years since it was established, Women in Energy (WE) has grown dramatically and continually strives to deliver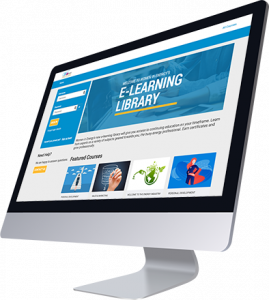 programming that strengthens the skillset and knowledge base as it relates to members' careers in the energy industry.  The organization now has over 350 members nationwide and is on a steady growth trajectory.
According to WE President Erin Holohan Haskell, "Our mission is to connect and empower women working in the energy industry. We do this by providing career resources, creating networking and mentoring opportunities, promoting educational courses, and developing strategies to minimize obstacles women may face in the industry. We follow this mission in everything we do."
"Our latest project is our new online Learning Center which is launching on September 15, 2022," Holohan Haskell announced.
Judy Garber, WE Executive Director stated, "With all our recorded Webinar Wednesday sessions, our educational library has grown to be pretty expansive.  Over the past half a year we have consolidated all this content in the easy-to-access Learning Portal on the WE website. We have also included programming from our 2022 Annual Conference and members can access this material wherever and whenever they wish."
The material covers everything that someone relatively new to the industry – or someone who just changed positions – may benefit from: soft skills, leadership, financial wellness, Welcome to the Energy Industry, sales and marketing, personal development, etc.
"We love identifying needs and providing meaningful solutions," said Holohan Haskell, "For instance, some of our members in marketing and customer service roles expressed an interest in learning more about the technical aspects of our industry to better assist their customers and expand their knowledge. This feedback gave us real direction in regard to the learning opportunities we wanted to create next."
As a result, WE developed material on a wide variety of energy technologies. A small sample of the courses offered include Residential Heating 101, Heating System Basics, Biodiesel and Renewable Diesel 101, Heat Pumps 101, Introduction to Solar, Wind Energy 101, and Geothermal Basics.   These intro sessions can be found under Welcome to the Energy Industry section.
This content is a great resource for business owners and managers to bring new employees up to speed, or for members to learn on their own.
Members gain Early Access to the Learning Portal on September 15th; after that, it is open to both members and non-members. Our Annual Subscription has a member price and a non-member price.  Income generated allows WE to maintain the product and continually add new material.
Garber said, "For those that are not yet a member, the savings for the annual subscription provides another good reason to join.  We have various levels of WE membership, from individual to a tiered corporate structure."