December 7, 2018
Meet Michelle Wilson, Consumer Focus/Boston Environmental, Portsmouth, NH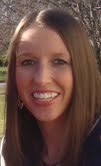 1.  Tell us a little about yourself. When you were looking at career paths did you consider the energy industry?  If no, why not?  If yes, why?
My name is Michelle Wilson and I am the Vice President of Boston Environmental.  I honestly never thought I would be working in the energy industry because I knew nothing about it.  I went to UNH and the summer between my junior and senior year I was looking for an internship and so started my career at Boston Environmental.  I stayed on board all of senior year and the company offered me a job upon graduation.  I did interview at some larger accounting firms but I decided to stay at Boston Environmental because of the company culture and the amazing people I had the privilege of working with (both colleagues and clients).
2.  If you "fell" into the energy industry as many of us have, why did you stay? What advantages did you find?
As I mentioned before, after falling into the energy industry, I decided to stay first because of the company culture Boston Environmental had but also because of the relationships I had built.  I have stayed in this industry because of both the connections I have made and the work I do.  I love my job; it's very fulfilling to help clients and see their success.  I also can't emphasize enough how lucky I am to have met the people I have met along the way.  There are so many people in this industry who took me under their wing and really shaped who I am today.  I have made so many friends and many that have become family.
3.  What position do you currently have and what are your responsibilities?
I am currently Vice President of Boston Environmental where I am responsible for their four major products: ServicEdge, Consumer Focus Marketing, TankSure, and P3.  My client base spans from New Hampshire to Virginia.  I am in a sales role where I help clients with their business operations from marketing to accounting.  My responsibilities are to help my clients become more successful in their businesses—I really consider myself an extension of their company.
4.  What are your career goals for the future? What do you think needs to happen in order for you to achieve this goal?
My career goals are to continue to learn, challenge myself, and most importantly feel passionate about what I am doing.  I have always been someone who liked to work and have never been good at just going through the motions.  I work with a lot of family owned companies and clients that I have built relationships with, so I am always striving to do the best for them as I do not want to let them down.  In order to achieve my goals, I need to continue to push myself to take on new tasks but also work on delegating.  When my company first started offering pay-per-click services to our clients, the reps were tasked with selling the product and the marketing department would manage the campaigns.  I have always wanted to learn more and I think this makes me a better consultant, so I took some courses, had a lot of calls with Google, and now I actually manage all of my clients' pay-per-click campaigns.  I know my work ethic will push me to continuously challenge myself; however, I know a weakness I have is delegating.  In order to grow and take on higher level responsibilities I need to be better at asking for help.
5.  If you could share with another woman who is considering a career move, what are the benefits of the energy industry? What might she expect to learn and earn?  And what skills does she need to highlight in her resume in order to secure an interview?
I highly recommend making a career move into the energy industry because it will never go away.  It is constantly changing and provides a lot of opportunity to learn.  You will probably learn more than you ever thought you would about heating and cooling systems, but you'll also learn so many valuable lessons that you could take on to any career, such as customer service skills, organization, networking, multi-tasking, and so many more.  I believe in order to secure an interview, skills that you would highlight include: exceptional customer service, ability to operate independently or as part of a team, results-oriented, takes initiative, organized, and good written/verbal communication.
6.  In your opinion, what do you think makes a successful female leader?
I think a successful female leader shows confidence, determination, strength, and perseverance.  Successful female leaders have the strength to take risks, learn from failure, and deal with challenges in a highly unpredictable and stressful environment.