November 3, 2020
Last year we hosted two Holiday Parties one in Bethlehem, PA and one in Londonderry, NH.  Each event had a charitable component, great food and beverages and best of all a way for members to connect.  This year may be different but the positive is – ALL can attend.. . .
Wine & Punchlines 
with Laurie Forster, the Standup "Sommelier"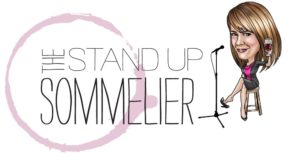 We still will have a charitable component.  In lieu of charging for the event, we encourage you to make a donation to one of these three great charities (not required).   To learn more about each charity, click on the link.  Can't attend but wish to donate?  Any of  these charities would appreciate it!
And we still are planning to make this a fun event with Laurie's stand-up comedy style.  We will learn a bit about wines that you might want to serve during the holiday season and, we will also have some door prizes.  She will feature a bubbly, a winter white and a festive red that are perfect for your socially distanced holiday gatherings.  Bottom line . . we'll have a great time!
So that you can easily follow along,
click here
 for a list of wines that Laurie will be featuring.  You can order from 
Wine.com
or, bring the descriptions (found on the link Wine Selections) of the 3 wines to your local wine outlet.   
Please note
, different states do have different rules so be sure to select the wine choices from your state before ordering.  So for now . . . Register, Make a Contribution, Order the wines and we'll send you the needed Zoom link closer to the event.  Together, we'll connect with fellow members, sip (and laugh) along with Laurie.