November 1, 2019
Women in Energy is getting in the holiday spirit with a series of social events on December 5. Since the organization has members from far and wide, Women in Energy is excited to host two holiday parties in different states on the same evening. One party will be held at the Historic Hotel Bethlehem in Bethlehem, PA and the other will be held at The Coach Stop Restaurant in Londonderry, NH. Attendees at both locations will gather for networking, as well as delicious food and drinks. And, in the spirit of the holiday season, each event will support a local charity. Join Women in Energy on December 5 in PA or NH for these festive celebrations. Click here to learn more and reserve your spot.
Thank you to the sponsors of the Bethlehem Event!




and, Thank you to the Sponsors of the Londonderry, NH event!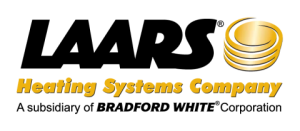 Women in Energy Association offers year-round opportunities to expand your network and develop lasting relationships with fellow energy-industry professionals. Whether you've been in the industry for decades or are just starting out, membership offers valuable networking, education, and career-advancement opportunities.