December 29, 2021
We know that the Energy Industry offers a wide variety of jobs. Some of these jobs are what you probably are familiar with – office managers, truck drivers, customer service, sales personnel, accounting and more but, some are not as easily noticed. For example, female heating technicians. We know there are females working for companies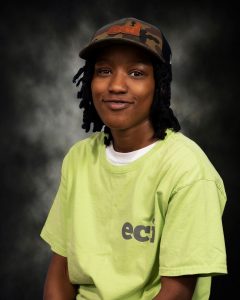 but, it is difficult to find them.
We all see the males going into homes and businesses hauling equipment and supplies but when you spot a woman, if you spot one, it causes you to do a doubletake.
We learned about this company through Jennifer Pierce, their Office Manager. Jennifer attended one of our recent events and asked the group if anyone else has problems with customers not accepting female technicians. That really piqued our interest. When you learn that a company has two female technicians you want to know more. When asked if we could interview the women that work for ECI Comfort, Langhorn, PA, the answer was yes.
Their first technician to respond was Selinda Killing. When asked what prompted her to become a technician, she shared that she wanted a change and a challenge. She also appreciated the science behind the energy industry. So after having worked in property management, sales, and customer service, she attended a two-year trade school. She now has a year of field experience. When asked directly about customers preferring a male technician to do their work, she responded, "It doesn't bother me. My guess is that the HVAC industry is a male dominated field, so I get it."
Women in Energy is always exploring ways to attract women to work in the energy industry. And knowing that Selinda choose to become a technician we had to ask the question, "who encouraged you to explore this option?" Selinda's response was like what we hear from so many, my stepdad.
When pressed about her typical day, she shared that currently she is doing routine heater maintenance and some service calls. With each new experience that she has had in service, she considers them memorable to her.
Her advice to other young women that are thinking about a future in the energy industry is simple; do not be discouraged! The one thing that came through with the interview was the fact that Selinda has a wonderful attitude. Her attitude will serve her well throughout her career. We wish you the best!