April 11, 2023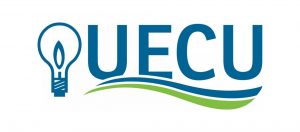 One of our Silver Corporate Members, UECU has some special tips for your employees to make sure all of their financial eggs are golden!
The Withholding Conundrum: Did your taxes show you are withholding too much or even worse, not enough? Take a look at the IRS withholding calculator here to help make 2023 taxes a little less stressful.
Don't Put All Your Eggs In The Same Basket: Now more than ever, it's important to make sure you are diversifying your assets. Not only does this help with making sure you are within financial institution insurance limits, but it allows you to choose different risks for various funds. If you are looking for some guidance on how to complete this, visit our investment services team! Let them know I sent you for a free consultation!
Build Your Emergency Fund: It is never a bad time to open and deposit into an Emergency Fund. If you have been struggling to save, tax season might be the perfect time for you start! Take some of your return and use it to jump start your account. Then to keep the momentum going, set up that payroll deduction to transfer a small amount over to keep it growing. Not a member but want an easy way to join? Give me a call or click here for our quick and easy online membership application.
Sustainable Spending For Your Spring Wardrobe: It's easy to get wrapped up in all the advertisements for the latest fast fashion, but why not make this spring different. Not only will upcycling, wardrobe exchanging, or thrifting help the environment but also your wallet! Even better you can get a one-of-a-kind outfit all while helping your local community store!
Retirement Reminder: If you have finished your taxes and stated that you were going to contribute for the 2022 year and haven't, you can still make contributions to your IRA for the 2022 tax year until April 18th, 2023. For those of you who are looking ahead, your total contributions for your 2023 traditional and Roth IRAs are $6,500 and if your over 50 $7,500.
Paula Simmons, UECU, is always available – just reach out to her for any questions you have.  She would love to assist you!