February 5, 2020
At our Annual Conference, we have a variety of speakers, topics and formats.  Aimee will be presenting:
Leading with Emotional Intelligence in a Male Dominated Industry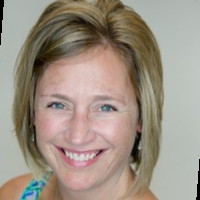 About the presentation:
Industries like retail propane and oil are seeing a dynamic shift in leadership style. We are are seeing a phenomenon taking place due to the rapid pace of change taking place around us. This is causing an increased demand in leaders to be authentic, transparent and a willingness to investment in their people. This change is not only in demand for future leaders at the branch and organizational level. Current leaders who have historically led in their own "yester-year" style are also being forced to make change. At the root of this shift is emotional intelligence, which can be uncomfortable for some. In this one-hour session to learn how to:
• Be You, Not Your Predecessor
• Be Vulnerable and Ask for Feedback
• Be Willing to Invest in Change and Your People
About the presenter:
She has more than twenty years experience designing marketing and sales strategies, facilitating leadership, marketing, and sales training, and coaching in the areas of self-awareness, communication skills enhancement and overall soft-skills for professional development.
In addition to facilitating sales and leadership development programs for organizations, and speaking on leadership, feedback and management topics, she has served as an adjunct professor of business management, leadership, marketing and communications. She's received awards for marketing, communications, and sales campaigns and is a published author in the accounting, franchise, retail oil and propane, and retail dealer industries. Her experience includes working for a top 20 US CPA firm, a national management consulting firm, and providing consulting services to clients in the dealership, accounting, business/family succession, retail oil and propane, and franchise industries. She holds a Bachelor's degree in Marketing and MBA in Leadership from Franklin Pierce University.