January 19, 2022
Welcome to the UECU Family!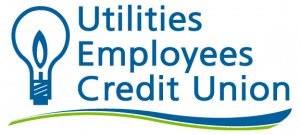 Utilities Employees Credit Union (UECU) is excited to now offer exclusive financial benefits to Women in Energy members, and their family! You now have access to savings rates significantly higher than the national average, highly competitive loan rates, a comprehensive rewards program, financial education resources and more! Products and services have been uniquely tailored to meet the needs of employees working in the utility and energy industries. As your financial partner, UECU is dedicated to helping you reach your short-term and long-term financial goals.
By becoming a member of UECU, you will have access to:
Low minimum balance and interest-bearing checking account options with nationwide ATM surcharge rebates
24/7 account access with online and mobile banking, as well as mobile check deposit and electronic bill pay
No Annual Fee Visa® Credit Card
First-time Home Buyer Program, Fixed Rate Mortgages, Adjustable Rate Mortgages, and Refinance Loans
Private Student Loans (Undergraduate and Refinance/Consolidation Loans)
Special Car Buying Service, powered by TrueCar
VantagePoints™ Reward Program – Earn points that are redeemable for cash back, loan rate discounts, and premium gift cards
To get started, open your UECU Account today… start earning reward points instantly!
 You can open your account online at https://uecu.org or by calling the Credit Union at 800-288-6423. You receive 500 VantagePoints™ when you open your new account. Use UECU's online membership application to join the Credit Union and receive an additional 500 points.
Here for You Every Step of the Way.
 We understand that you may have questions about the Credit Union and membership, please know that you can reach out to your Women in Energy National Account Representative Paula Simmons, via phone or email. A team of Member Service Representatives and Financial Services Consultants are also available to answer any questions you may have about UECU's products and services.
The information contained in this transmission is confidential. It is intended solely for the use of the individual(s) or organization(s) to whom it is addressed. If you have received this e-mail in error, please notify the sender at once. Utilities Employees Credit Union is not responsible for the proper and complete transmission of the substance of this communication or for any delay in its receipt.